Christmas Menu
Whiskey Glazed Ham
Sweet Potato Casserole
Cauliflower Au Gratin
Cream Corn Muffins
Lindt Chocolate Cheesecake
Martini and Rossi Sparkling Wine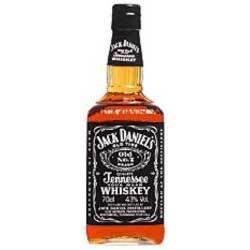 Whiskey Glazed Ham
1 half ham
1/2 cup brown sugar
2 Tbsp apricot marmalade
1 tsp spicy mustard
3 Tbsp Jack Daniels Whiskey
Place ham in a roasting pan. Cover with lid or aluminum foil. Cook for 3 hours at 350 degrees. In a sauce pan combine brown sugar, marmalade, mustard, and whiskey. Simmer over low heat for about 5 minutes. All ingredients should be well combines. Remove ham from oven. Remove lid or foil. Pour glaze over ham. Return to oven for an additional 30 minutes.
Sweet Potato Casserole
I made this dish last year for Thanksgiving. I think this is the best sweet potato casserole recipe and I don't want to make it any other way.
Cauliflower Au Gratin
recipe from my mom
1 head cauliflower
1 cup milk
2 Tbsp butter
4 slices Kraft singles cheese
1/3 cup mozzarella cheese, shredded
1/3 cup cheddar cheese, shredded
Trim green leaves and stalk from cauliflower. Rinse cauliflower under water. Place in a large pot and fill with two inches of water. Cover pot with lid. Steam over medium heat for 30 minutes or until a fork can easily poke through. Remove cauliflower from pot and place in an oven safe dish. Cover with 3 slices of Kraft cheese (trim cheese to fit if needed). Preheat oven to 400 degrees. In a sauce pan, combine butter and milk. Simmer until butter is melted. Add 1 slice of Kraft cheese, mozzarella, and cheddar cheese. Continue to stir and simmer over low until cheese is melted. Pour sauce over cauliflower. Place cauliflower in oven. Bake until cheese is bubbly and begins to turn light brown (about 10 minutes but watch carefully).
Cream Corn Muffins
1 pkg Jiffy corn bread mix
1 egg
1 can cream corn
3 Tbsp sour cream
2 Tbsp butter, melted
Preheat oven to 400 degrees. Combine all ingredients in a large bowl. Place nine baking liners in a muffin pan. Spray the liners with cooking spray. Divide the mixture evenly between the 9 muffin cups. Bake for 25 minutes at 400 degrees.
Lindt Chocolate Cheesecake
9 inch chocolate graham cracker crust
2 (8 oz) pkgs cream cheese
1 cup sweetened condensed milk (if you don't have sweetened condensed milk and you just realized it Christmas day and all the stores are closed then you can substitute according to the directions
here
)
2 eggs
1 tsp vanilla
1/2 tsp salt
1/4 c flour
3 oz bitter sweet Lindt baking chocolate
2 Tbsp whipping cream
Preheat oven to 325 degrees. Melt the chocolate and whipping cream in the microwave for about 45 seconds, but watch carefully so you don't burn it. In a large bowl whip the cream cheese until soft and creamy. Slowly add the condensed milk. Add the eggs one at a time. Mix in the vanilla and salt. Slowly add the flour. Pour in the chocolate and smooth and well combined. Pour mixture into the graham cracker crust. Bake at 325 degrees for 1 hour. Remove from oven and let cool to room temperature. Place in the refrigerator for 4 hours or overnight. Serve cold.